DRIVING VISIBILITY
FOR ELITE BRANDS
 An area that is not able to be seen.

 An aspect of something often missed; unknown or uncertain.

 A digital marketing concierge partner connecting elite products and services with superior customers.
How Blindspot drives uncommon results:
What can Blindspot do for you?
Before launching, let's review what the data says about your traffic, your social presence, your industry.  
Then after "go live" we put eagle eyes on real-time visibility into the metrics that matter.  Blindspot finds analytics trends driving action and advocacy.
Track the Customer Journey
Blindspot starts with an in-depth 360 review of you, your business, your target, and what makes you unique.
As your audience engages, our team and toolkit tracks and guides their step-by-step path toward qualified lead, customer, and champion.
We start with great content and
 test different formats, times, targets, as well as ad-buying techniques and platforms.
Blindspot continually finds better combinations to connect with your audience – so we can make every dollar go even further tomorrow.
Campaigns are like a symphony.  Blindspot works with members across your team, weaving together the right tools and instruments in creating content themes.  Then we set the pace with a common purpose – to resonate with your audience.
Each business, brand need, and even online moment is different.  And the best time to connect?  Now.
By watching the horizon for milestones and industry changes, we pounce on the right content to capture the right moments for your audience.
What are people saying today about your brand or industry?  
Our team and tools tap into the evolving discussion across millions of social sites, blogs, forums, and more.  Let your audience tell us what matters – and even jump into the conversation.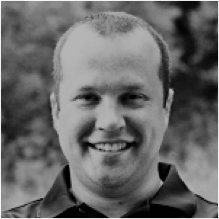 Leveraging my 17 years of leadership roles in Customer Experience and Digital Marketing with one of the top 5 Global Consumer Packaged Goods companies, I seek to identify ways for best-in-class businesses to harness the power of digital to drive visibility for their brand and to maximize ROI on Marketing spend.
Once it is determined that we are a fit for your business, I will lead the development and execution of a strategy custom tailored to your goals with easily measured performance indicators.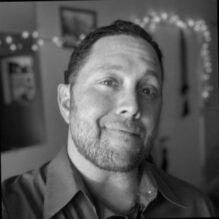 I lead client success and cultivate ongoing partnerships. We listens for deep understanding, let the data tell us what's resonating, then optimize and improve for a win/win.
I also dive head first into the creative deep end. Client brainstorms and white boards become idea-factories. We drive fresh, fun, impactful narratives and storyboards to spark attention and inspire trust with the right audience.
Ready to find and connect the right digital solutions for your unique goals.